im so happy tday cause i had my new family!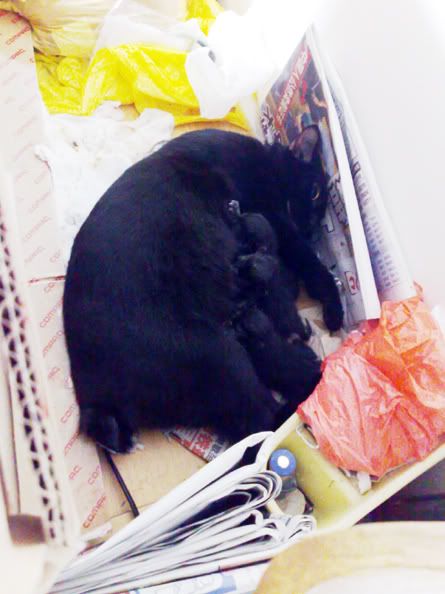 arent they cute? 3 black kittens lol!! and some more gave birth on my sewing machine table OMG.. but.. i cant touch my stuffs T-T.. gahz...
anyway new updates.. will be flyin to manila this fri in the morning and reaching manila at ard 10am i think.. .. will be at here!!
on 28 i nt sure am i cosing or nt haha..so ya thats all and cya guys there at isomania on 27th feb!